(Last Updated On: May 31, 2020)
XFactor Plus is a premium multivitamin form the awesome folks at Plexus, that should help you stay healthier and feel better!
It is packed full of the best key nutrients in their bioavailable forms, including a B vitamin complex, along with a polyphenol blend that can help your gut health as well!
This truly is a multivitamin that has been taken to the next level!
XFactor Plus: The Key Details
How Much Does it Cost?
PRICE: Starts at $39.95 (Get the BEST Deal Here – Subscribe and Save 15%)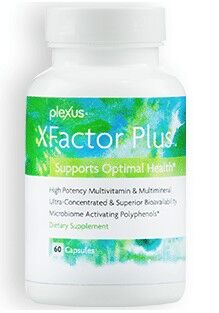 When you go to buy XFactor Plus or the Kids version, you'll have a couple of options, some which can save you a few dollars. If you just want to try it one time, then a 30 day supply currently costs $39.95.
If you want to save 15% you can sign up for their auto-delivery program, and people who sign on to be Plexus Ambassadors save even more – they can get XFactor Plus for just $29.95, so you'll have a few things to consider when placing an order.
If you're looking for a way to make some extra money at home, then joining the Ambassador program may be a good option – either way you can learn more and get the best deal by following this link.
Here's a Quick Look at What Makes this an Awesome Multivitamin:
Ready to Get Started with XFactor Plus? Head HERE for The BEST Deals
Benefits
There are many reported benefits from taking XFactor Plus, including the following:
Stay Healthy
Healthy Immune Function Support
Supports Healthy Bones & Muscles
Helps Maintain Healthy Blood Pressure for Those Already in the Normal Range
Fights Free Radicals
Feel Your Best
More Energy
Boosted Metabolism
Better Mental Focus & Concentration
Improved Mood
Helps with Menopause Symptoms, Including Hot Flashes
X Factor Features – Why We Recommend this Multivitamin!
Faster & Better Absorption: Thanks to Bioactive & Bioavailable Ingredients
19 Essential Vitamins & Minerals: 100% or More of Your Daily Values
50 Naturally Occurring Trace Minerals
Vegetarian
No GMOs
Gluten Free
How Do You Take It? (Dosage Instructions)
Carefully follow the instructions that come with your purchase of XFactor Plus, but the general guidelines are:
Take 2 Capsules per Day with a Meal
Ingredients
There's lots of good stuff inside Plexus X Factor Plus, but here are just a few of the featured ingredients:
5-MTHF – The Most Bioactive form of Folate
Grape Seed Extract – Helps Support Gut Health
Apple Fruit Extract – Large Variety of Polyphenols that Promote Health
Here's a look at the full supplement facts label: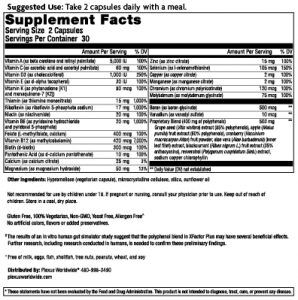 What Are the Reviews Saying?
There are full reviews at the Plexus website, but here is just what one customer had to say after taking XFactor Plus:
I have taken the XFactor Plus for two weeks now. It has helped my overall energy levels, hair growth and my nails have grown so fast!* -LAUREN LAZENBY
Should You Take a Mutlivitamin?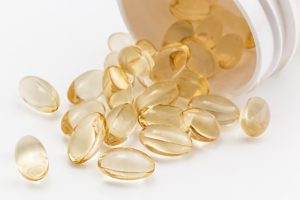 Multivitamins are more popular than ever, but should you actually take them? If you do any digging online, you'll find a lot of different information.
Some people swear by the multivitamin, while there are plenty of other articles that seem to indicate that they provide little to no value.
Odds are, if you are one of those people taking a multivitamin everyday, you're wanting to either improve your health, or at least provide your body with the vitamins and nutrients that you think it needs.
According to a recent article on Harvard.edu, there are have been some conflicting reports recently.
One study they mention, seemed to find no real benefit from multivitamins in helping to protect your brain or heart – something that a lot of vitamins claim to do.
Here's what some experts had to say after the study was released…
"Stop wasting money on vitamin and mineral supplements."
Wow. So should you stop spending money on vitamins and other health supplements? Well, some of the experts at Harvard don't seem to think so.
In fact, one expert said they could still offer some value to your life:
"There are potential benefits and there are no known risks at this time. It is worth considering a multivitamin as part of a healthy lifestyle.

-Dr. Howard Sesso, Harvard School of Medicine
So with these conflicting opinions, what's the right course of action for you? The bottom line is this – you know what kind of person you are, and whether or not you prefer taking things you think could help improve your overall health.
With no real known risks linked to these multivitamins, it seems like you can go for it if you're wanting to use alongside your healthy diet and lifestyle choices.
I know what I'm going to do, and that's continuing to take supplements, and that includes multivitamins. I like the way they make feel, and I honestly feel healthier when I'm taking high-quality products like Plexus XFactor.
That's just my two cents, though ;-).
Plexus Ambassador Option
We mentioned it briefly above, but it's worth mentioning again. Plexus isn't your typical health company. When you buy their products you actually have the option of signing up to become a Plexus Ambassador. That means, you have the opportunity to share their products with friends, family, or whoever, and make some money.
For a lot of people that means earning for a full-time income, for others that means just making a little extra cash on the side.
If this is something you're interested in, you'll have the opportunity to learn more when you visit the Plexus website.
Final Thoughts
Are you looking for a multivitamin that is easy to take, and is packed full of vitamins, minerals, and essential elements that help support your gut health?
Then you may want to check out Plexus X Factor Plus. It should help keep you healthy and feeling better, and it's gluten-free, 100% vegetarian, and doesn't contain any GMOs.
Right now, you can get a pretty awesome deal on it over at the official Plexus website – you can save 15% when you sign up for auto-delivery, and lock in even bigger savings if you decide to become a Plexus Ambassador. Follow the link below to learn more!