(Last Updated On: May 31, 2020)
South Beach Diet for men has quickly become one of the most popular meal delivery diets in America, and the great news is that it is a proven weight loss plan for both men and women.
If you're a guy who wants to lose 10 pounds or more, then the South Beach Diet has the perfect plan for you!
Right now, they're offering to help guys lose up to 9 pounds and 3 inches overall during their 2 weeks on the program, which is pretty awesome when you think about it!
On top of that, South Beach Diet is:
Affordable
The Food Tastes Great
Easy to Follow
So with those things in mind, let's dig a little deeper, to see if the South Beach Diet plan is the right weight loss program for you.
Does the South Beach Diet Work for Guys?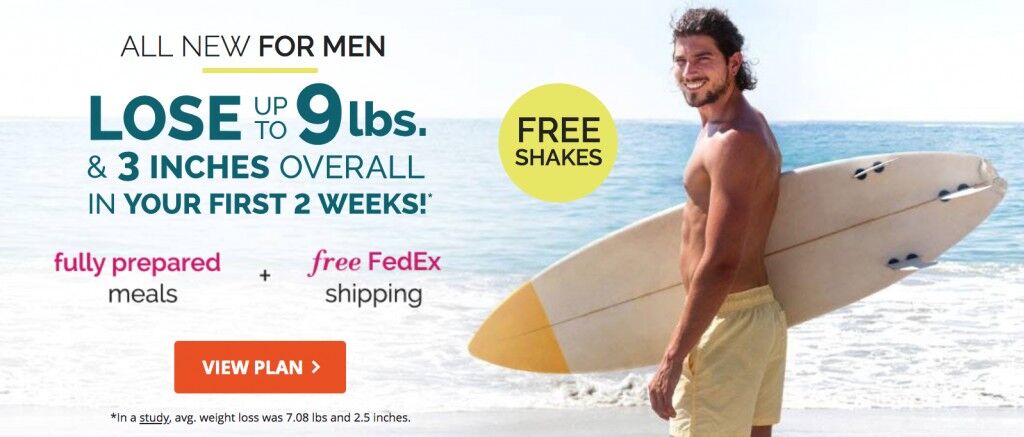 Yes!
The South Beach Diet most definitely works for men, and it's one of the most effective and convenient ways to lose weight. With the South Beach Diet, they pretty much ship all of the food you need for the entire month right to your front door.
That includes a wide variety of pre-made meals, snacks, shakes, and desserts.
Here's a quick video after I got my first shipment:
That's a lot of food! Of course, you will still need to buy things like fresh fruits and veggies, but your trips to the grocery store should be cut way back!
With this in mind, let's take a look at how much you can expect to pay when you sign up.
South Beach Diet for Men Food Options
Price for Men: Check Current Price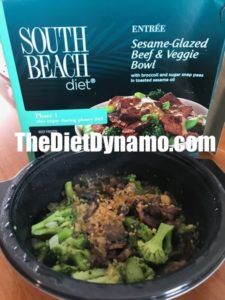 This cost covers everything they ship you for their base-level plan. This includes a full 4-week plan with fully prepared meals that are shipped right to your door.
If you want to make things even easier and cut back on your grocery shopping, then you can also add extra snacks, which includes a variety of protein snacks for you to enjoy throughout the day.
This pencils out to just $339.99 if you sign up for auto-delivery, which is a good idea if you plan on sticking with the diet for at least two months.
If you go for the extra snacks, then you will pay just $13.21 per day or $369.99 for the month.
Menu for Men
When you're placing your order, you can go with the "Chef's Pick" option, and let South Beach Diet pick your meals and snacks for the month, or you can pick your own menu.
They recommend using the Chef's Pick option for your first month, just so you get to know the program and have a better idea of the meals and snacks that you like.
Breakfast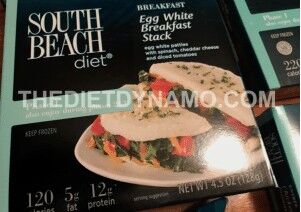 Chocolate / Vanilla Shakes
Turkey Sausage & Egg Muffin
Canadian Style Turkey Bacon, Egg, and Cheese Muffin
High Protein Pancakes
Tropical Coconut Almond Bar
Lunch & Dinner Meals
Grilled Chicken Sandwich
Broccoli & Cheese Stuffed Chicken Breast
Beef Soup
Chicken Roma
Italian-Style Meatballs
Garlic-Ginger Beef & Broccoli
Snacks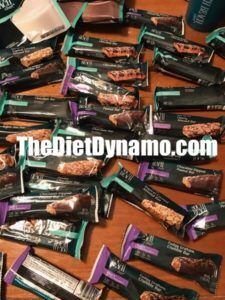 Dark Chocolate Nut Bar
Fudgy Graham Crumble Bar
Meat Snack Stick
Chocolate / Vanilla Ice Crush
Sea Salt-Kissed Nuts
How Much Weight Can Guys Lose?
As we mentioned above, right now, South Beach is offering to help guys lose up to 9 lbs and 3 inches overall during the first phase of the program – that's not a bad start, and what a great way to build motivation going forward!
After that, you can expect to lose between 1 to 2 pounds of weight per week when on the South Beach Diet (read about my experience).
Most experts agree that this is a healthy and sustainable weight loss range, which is why the folks who designed the diet shoot for those numbers.
Of course, everyone is different, so you may fall outside of this range, and lose even more weight each week. People with the most weight to lose can generally expect to lose more weight when dieting, which is something to also consider.
How Much Exercise Do Guys Need?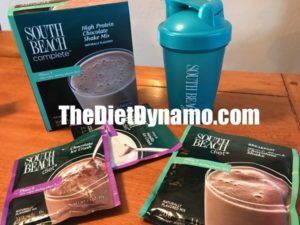 While you may be able to hit that 1-2 pound weight loss mark with the diet alone, exercise is highly encouraged when on the South Beach Diet.
Developing these habits will be essential to maintaining optimal health, and helping you sustain your weight loss over the long term.
The folks at South Beach recommend that you get at least 30 minutes of activity every day while you're trying to lose weight.
Once you reach your goal and are just trying to maintain a healthy weight, they suggest shooting for 60 minutes of activity per day.
If you're wondering what kind of exercise you should be getting, they have a handbook that has a bunch of different activities that will work under their plan and help get you into amazing shape!
Final Thoughts
The South Beach Diet is a great way for guys to lose weight, and on top of that, it's affordable, works great, and is easy to follow! They ship most of the food and snacks you need for the month right to your door, so losing weight has never been more convenient or easy!
Read to get started? Pick out the perfect men's plan for you:
MOST AFFORDABLE

Silver is the cheapest plan South Beach Diet offers, and includes everything you need to start losing weight.
MOST POPULAR

Gold is South Beach Diet's most popular 4-week plan. It includes everything in Sliver, plus a bigger menu and prep-free snacks.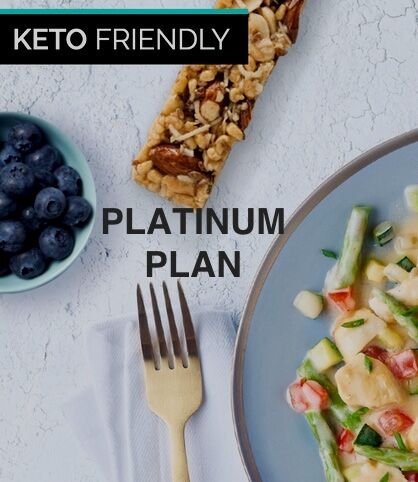 BEST PLAN

Platinum is the most complete 4-week plan South Beach Diet offers. It comes with everything in the Gold, plus their biggest menu, and 15 keto-friendly shakes.