(Last Updated On: May 29, 2020)
The Trim Down Club is one of our highest rated diet programs here at TheDietDynamo.com, and the reasons are pretty simple:
It's affordable and it has been shown to work.
You'll be hard-pressed to find a program with the level of quality and sophistication that the Trim Down Club provides, let alone that you can get started with them for just $1.99.
Where to Find the Guide
It's pretty easy to find once you're in the Trim Down Club dashboard – to get there simply look for the "My Guides" tab on the main navigation bar. From there you'll scroll down until you find it – it's currently the fifth option down from the top.
Now that you know where it's located, let's find out what the guide is really all about.
The Trim Down Club Quick Start Guide: What's Inside?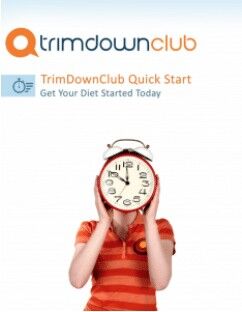 The quick start guide can be downloaded as a PDF (we're not going to include the file here – you'll have to sign up to get full access), and it's basically your roadmap for getting started and having success with the Trim Down Club.
You should be able to breeze through it and learn the main principles of the Club in less than 15 minutes.
The sooner you read the guide and get going with your new meal plan, the sooner you'll start seeing results, so you'll want to get read it ASAP after joining.
Here are a few of the key things you'll learn in the guide:
How to Make Smarter Food Choices
How You Can Eat 6 Meals per Day & Still Lose Weight
How Hormones Impact Weight Loss
Shopping Tips
How to Make the Most of the Menu Planner and Other Tools
How the Club Works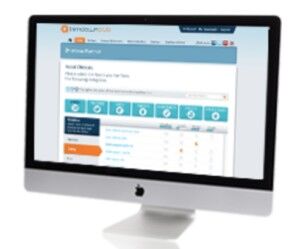 Before you access the Quick Start guide, you will actually need to join the Trim Down Club. The good news is, signing up with Trim Down Club is now easier and cheaper than ever.
In fact, you can join for just $1.99. This gives you chance to get inside, and see everything the Club has to offer.
You'll even be able to get instant access to the Menu Planner so you can start planning healthy meals and losing weight right away.
Here are just a few of things the Club has to offer:
Menu Planner: Let Trim Down Club build the perfect menu for you every week. It's built around your own personal tastes, dietary needs, and goals. That means if you don't eat meat, they'll build a vegetarian menu for you. On top of that, you'll get a grocery list, saving you both time and money when you head to the store.
Live Forums: A lot people wonder what actually makes Trim Down a Club. The Club portion comes into play with their Live Forums that you can also instantly access after joining. Here, you can connect with other Trim Down Club Members, who are on a journey very similar to yours. This will help keep you motivated, is a great way to make friends, and is a place you can go for encouragement, tips, and advice. You can also find health coaches and experts in the forums, who can give you professional guidance and support.
Recipes: The Trim Down Club has a HUGE database of recipes that can be your go-to resource anytime you need an idea for healthy and delicious meals.
Never Count Calories or Fat: Trim Down Club is going to make the perfect weight loss menu for you, which means you're never going to have to count calories, fat, or even weight your food. Let them do the work for you, and just enjoy the delicious meals you're going to be cooking.
No Gym Membership Required: Trim Down Club is about healthy living, so exercise plays a role in your journey. But, you'll never be required to join a gym, buy expensive workout equipment, or do over-the-top workout routines. Exercise is encouraged, but doing as something as simple as a brisk walk counts.
Never Feel Hungry: With Trim Down Club, you eat frequently, so you're never left feeling hungry or unsatisfied.
Recipes That Are Easy to Make: Even if you don't have experience cooking, you will find that the Trim Down Club recipes are fun and easy to make. They know folks are busy these days, so they have a plan that can fit the busiest of lifestyles.
An 8 Week Transformation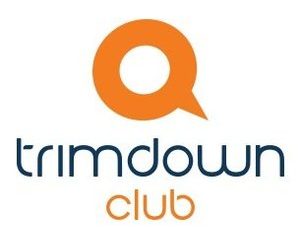 Another cool thing about Trim Down Club, is there 8 Week Transformation plan. With this, you get an 8 Week Roadmap, which is a feature available only to Club members.
This gives you a two month blueprint for getting amazing weight loss results, while also transforming your health.
When it comes to weight loss, it's nice to know that there's an end in sight, or at least a timeframe where you can expect a decent amount of weight loss.
Of course, for some folks it will take more than 2 months to reach their weight loss goals, so don't get discouraged if you're using the Trim Down Club's services for longer than that.
Final Thoughts
The Trim Down Club is one of the most effective and affordable ways to lose weight, and they provide you all of the tools necessary for success.
The Quick Start Guide is your go-to resource for getting started with the Club, and it will be one of the first things you should read after signing up.
It's a great way to get your mind moving in a new direction, and prepping you for some of the steps you're going to need to take to start losing weight.