(Last Updated On: May 29, 2020)
Looking for an honest South Beach Diet review? Well, South Beach Diet has been a well-known name in the diet for decades now, but a lot has changed since Dr. Arthur Agatston first introduced the program nearly 20 years ago (1).
What originally started as a diet book that laid out a weight loss program based around eating "healthy" carbs and "good" fats, has now become a full-service meal delivery program, based around Agatston's founding principles.
Now matter which version of the South Beach Diet people choose, the programs largely work in the same way, and they can both be viable weight loss options for people who prefer what the diet has to offer.
In this South Beach Diet review we'll show you how the program works, share the pros and cons and following their program, plus give you the latest frozen food menu and prices.
This will hopefully provide you with the information you need to decide whether or not the South Beach Diet is right for you.
What is South Beach Diet?
South Beach Diet is one of the best-selling weight loss programs in the world, and has only grown in popularity since Dr. Agatston first brought it to market in 2003 (2).
Essentially, South Beach Diet is a low-carb, higher protein diet. However, it's different than other low-carb programs, like Atkins, for example, because the protein options are lower in saturated fats.
Dr. Agatston is a cardiologist, so his goal was to develop a low-carb program, that was also heart-healthy.
He accomplished this, but designing a diet around the glycemic index, which is a system for categorizing goods based on their glycemic load. This means, you'll eat foods that don't cause blood-sugar spikes, which makes them better at helping to control your hunger.
How it Works
While a lot has changed since then, the core principles still remain in tact. It works in three key phases.
During the first phase, you greatly reduce your carb and sugar intake. Alcohol is also prohibited during this first phase. As a result, most people tend to lose the largest amount of weight during these first two weeks of the program.
Phase 2 allows you to reintroduce some of the carbs eliminated during Phase 1, and you will continue following a lower-carb meal plan, until you've reached your goal weight.
Phase 3 is all about living a healthy lifestyle moving forward. While you don't have to continue to follow the exact South Beach Diet for life, you will want to focus on healthy eating and exercise choices if you want to maintain a healthy weight moving forward.
South Beach Diet Pros & Cons
Here are few things to consider if you're on the fence about putting South Beach Diet to the test:
Cons
Diet food that you cook in a microwave isn't for everyone.
Not everyone can commit to healthy eating over a long period of time.
Can be hard to juggle with a family, but in the end it's worth it.
Can be hard to follow if you have a family to cook for, or enjoy eating out a lot.
Monthly costs can make it prohibitive for some.
Pros
Proven weight loss for most people who follow it.
Consistent Weight Loss for those who follow the program closely.
Reported to be Safe Weight Loss: SBD has been proven to be a safe and healthy way to lose weight
Learn Healthy Living for Life, so you have a better shot at maintaining a healthy weight
Easy and Convenient
Food Tastes Great for Heat & Eat: As far as diet food goes, South Beach Diet has been one of my favorites
South Beach Diet Cost: How Much for Frozen Food Delivery?
MOST AFFORDABLE

Silver is the cheapest plan South Beach Diet offers, and includes everything you need to start losing weight.
MOST POPULAR

Gold is South Beach Diet's most popular 4-week plan. It includes everything in Sliver, plus a bigger menu and prep-free snacks.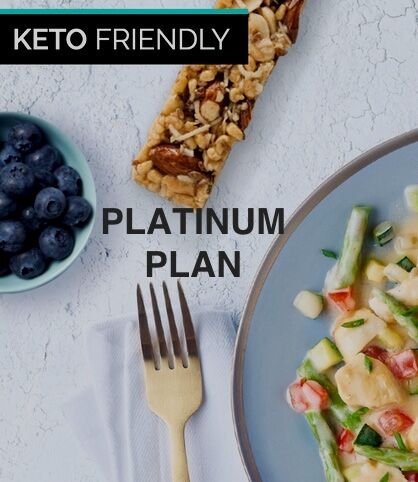 BEST PLAN

Platinum is the most complete 4-week plan South Beach Diet offers. It comes with everything in the Gold, plus their biggest menu, and 15 keto-friendly shakes.
The cost of South Beach Diet's meal delivery service currently ranges from $10.71 to $14.29 per day, depending on the plan and options you choose (3). This averages out to be about $299.99 to $399.99 per month.
Shipping is free if you enroll in their auto-delivery program, but there is an early cancellation-fee to consider. If you plan to follow the program for at least two months, then the fee is waived.
South Beach Diet recently launched four new plans to choose from, including a diabetic option.
Here's a pricing breakdown by plan, with more info on each below:
Here's a Quick Look at What a Typical South Beach Diet Shipment Includes:
South Beach Diet Frozen Food Meal Delivery: Plans & Prices
When South Beach Diet First launched their new meal delivery diet a while back, you basically just had one main plan to choose from, but they gave you the opportunity to choose your own menu, or to let them build a menu for you.
South Beach Diet just announced a brand-new plan for Diabetics. Get the details below!
Now, they have 4 Different plans to choose from, which are listed below:
1. Silver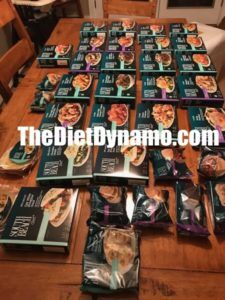 PRICE: Starts at $10.71 per Day
Key Silver Plan Details:
The Most Affordable South Beach Diet Plan
4 Weeks Worth of Breakfasts, Lunches, and Dinners
Free South Beach Diet App and Online Tools
Free FedEx Shipping
This is their entry-level plan, and designed for those who want a budget-friendly plan, and is a great fit for anyone trying the South Beach Diet for the first time.
When you sign up for the South Beach Diet Silver Plan, you will get a 4-week plan with fully prepared meals that are delivered right to your door every month.
When you sign up, you can choose between the "Chef's Picks" option, which is recommended for your first order, or you can also pick your own menu at no extra charge.
Delivery is free if you sign up for auto-delivery.
2. Gold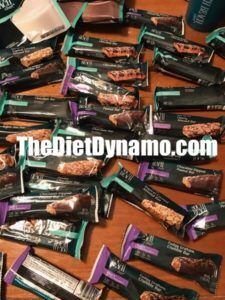 PRICE: Starts at $12.14 per Day
Key Gold Plan Details:
Everything in the Silver Plan, Plus…
The Most Popular South Beach Diet Plan
4 Week Supply of Breakfasts, Lunches, and Dinners
A Month's Supply of Healthy Snacks
This the most popular option South Beach currently offers. It is a budget-friendly option that features a larger menu than the Silver Plan.
In addition to all of the awesome meals they send, you also get plenty of healthy snacks and shakes to enjoy too.
Delivery is free if you sign up for auto-delivery.
3. Platinum
PRICE: Starts at Just $13.21 per Day
Platinum Plan Key Details
The Top-Rated South Beach Diet Plan
4 Weeks of Breakfasts, Lunches, and Dinners
Month's Supply of Healthy Snacks
21 South Beach Complete Shakes
FREE FedEx Shipping
If you're looking for the easiest and most convenient way to lose weight, then the Platinum plan is for you.
That's because they give you access to their full menu for more variety and choices, and you get junk-free snacks to save you time!
4. South Beach Diet Diabetes Gold Plan
Cost: Starts at $12.14 per Day
The new South Beach Diet Diabetes plan works the same way as their regular program, but it's tailored to meet the nutritional needs of people who have Type 2 diabetes, or those who are pre-diabetic.
Here's Why it Works for People with Type 2 Diabetes:
A Diabetic-Friendly Menu with Low-Carb and Low-Sugar Foods
Controls A1C
Helps Control Blood Sugar Levels
Get an Energy Boost with Their Healthy Food and Exercise Plan
Beyond, it has all of the features of the Gold Plan, you so can expect a full 28 day supply of diabetic-friendly meals, snacks and shakes!
5. Keto-Friendly Menu
South Beach diet recently announced a keto-friendly menu, which includes a nice selection of meals, snacks, and shakes.
This is brand-new for 2023
You can learn more about all of the South Beach Diet menu options, including their keto food, by visiting the link below.
As you can see, we've listed some discounted prices for each of the plans above. You can get these rates by visiting the link below:
Does it Work for Weight Loss: What the Science Says
The South Beach Diet can work for weight loss (4), for those who are able to commit to the program.
While there are various weight loss number advertised, it's important to remember that results will be different for everyone.
That means, it's best to avoid the advertised weight loss numbers, and just focus on your individual results, should you decide to sign up for South Beach Diet.
Most can expect to lose an average of 1 to 2 pounds per week (5), when they follow the diet closely. If you're not happy with your weight loss results, or have any concerns about how the program is going, then you'll want to connect with a member of their support team for guidance.
South Beach Diet Frozen Food Menu
Breakfast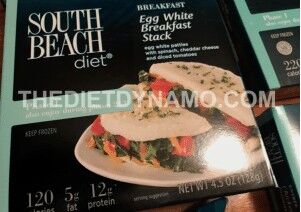 Banana Nut Ricotta Muffin
Shakes (Vanilla, Chocolate, Strawberry)
Blueberry Ricotta Muffin
Cherry Almond Bar
Egg White Breakfast Stack
Farmstand Garden & Cheese Omelet
Shirred Eggs with Spinach & Bacon
Ham & Veggie Frittata
Florentine Omelet
Tuscan-Style Baked Eggs
Lunch & Dinner Meals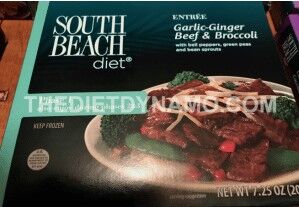 Chicken Roma
Chicken Primavera
Chipotle Black Bean Bowl
Chipotle Sauced Chicken
Chockful Veggie Chili
Cinnamon Bun Lunch Bar
Double Grilled Sriracha Chicken
Edamame Chicken
Eggplant Lasagna
Pork Tenderloins
Snacks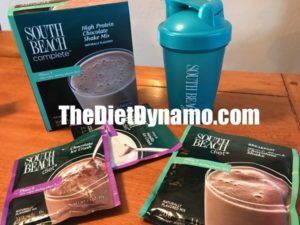 Cappuccino Ice Crush
Chocolate Ice Crush
Chocolate Dipped Peanut Bar
Dark Chocolate Nut Bar
Sweet & Tangy Meat Stick
Sea Salt-Kissed Nuts
Fudgy Graham Crumble Bar
Original Flavor Meat Stick
Vanilla Ice Crush
Fudge Brownie Bar
As you can see there is a pretty nice variety with all of the South Beach foods, and you will have plenty of delicious variety to choose from when you're participating in their meal-delivery service.
Review Recap: Where to Buy
South Beach Diet can be a viable weight loss option for a lot of people. It's low-carb, healthy fat approach to dieting, has been shown to work well for those who can follow the program closely. Weight loss results are going to be different for everyone.
The diet can be hard to stick with for some, but if you're the type of person who can commit to the South Beach Diet's approach to weight loss, then it may be worth your consideration.
Remember that you will need to commit to a healthy diet and exercise program after reaching your goal weight, if you wish to maintain a healthy weight moving forward.
Where to Buy…
If you think you're ready for that commitment, then South Beach Diet may be a good fit, and the official South Beach Diet website is the best place to get started:
Sources
PROOF OF PURCHASE:
South Beach diet, ScienceDaily. Found here: https://www.sciencedaily.com/terms/south_beach_diet.htm
Laura Dolson, An Overview of the South Beach Diet, Verywell Fit. Found here: https://www.verywellfit.com/south-beach-diet-overview-2242442
Weight Loss and Diet Plans, South Beach Diet. Found here: https://www.southbeachdiet.com/diet/shop-plans.jsp
Mondelēz International, Inc., Effect of South Beach Diet (SBD™) Using SBD™ Products Compared to a Calorie-Restricted Diet in Women, KGK Science Inc. Found here: https://clinicaltrials.gov/ct2/show/NCT00932516
Mayo Clinic Diet Staff, South Beach Diet. Found here: https://www.mayoclinic.org/healthy-lifestyle/weight-loss/in-depth/south-beach-diet/art-20048491