(Last Updated On: June 1, 2020)
Nutrisystem vs. Medifast, which diet is cheaper and better? Well, there are pros and cons that come with every diet. If you're trying to learn whether Nutrisystem or Medifast is the best, we have a full breakdown for you below.
I have personally had success with both Nutrisystem and Medifast, and I can tell you that both options work great when used correctly.
Below, we also have videos about each diet plan, so you can get a good look at exactly what to expect with each shipment, the food you'll be eating, and what a typical day might look like on each plan.
1. Nutrisystem: An Overview
Here's a Quick Look at What a Typical Nutrisystem Shipment Looks Like:
Everything you see in the video above is what you can expect if sign up for Nutrisystem's 28-day diet plan. That's a month's worth of food, plus a plan that's easy to follow and designed to help you reach your weight loss goals.
Pros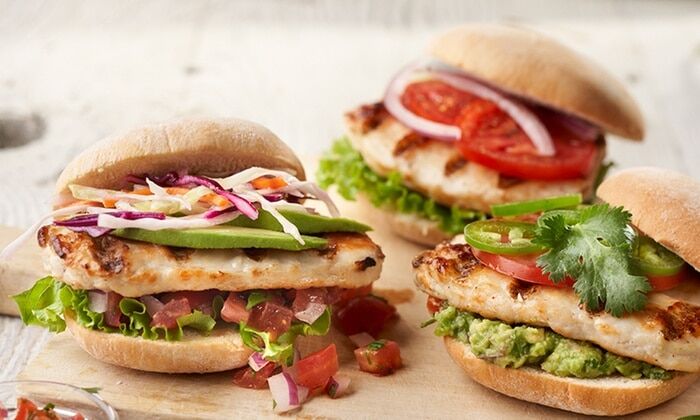 There are various meals and they come prepackaged. In other words, you don't have to worry about calculating how much you should eat, or what to cook. As you will see in the video below, they send a bunch of delicious snacks, shakes, and meals.
Each plan features plenty of variety too, so I have never found myself getting bored with their food selections.
As long you stick to their plan, you should see great results with the Nutrisystem plan (read my story). It's something I have used multiple times over the years and I have always had success with it.
On top of their perfectly-portioned meals, Nutrisystem also offers a 24-hour counseling program that you can work with through the Nutrisystem website. If you are having any problem, you can turn to this to get help instead of having to just guess at what to do to proceed.
The Nutrisystem counseling sessions can be an excellent resource if you are feeling stuck or overwhelmed, or if you just have general day-to-day questions about the program. It's an amazing support line, that I recommend taking advantage of when on the program.
In my opinion, the biggest "Pro" of both Nutrisystem and Medifast is the convenience they bring through their meal delivery service. I truly believe that meal delivery diets are the easiest way to lose weight, because of how convenient they make everything.
They're ideal for anyone with a busy schedule, and they eliminate any guesswork that many of us can experience when dieting. As long as you eat the food they send right to your door, and follow the plan they provide, you will have success – in fact, they guarantee it!
Which Nutrisystem Plan is Best for You?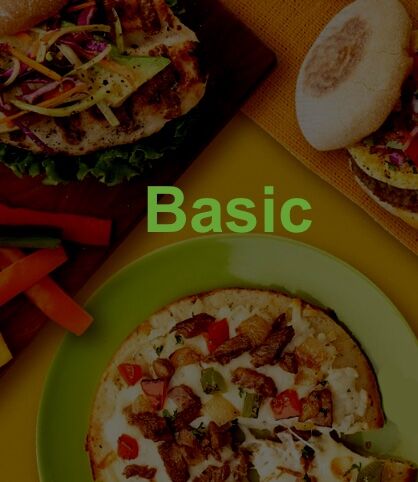 MOST AFFORDABLE

Basic is the most affordable plan Nutrisystem offers, and is a great choice for those looking to save the most money.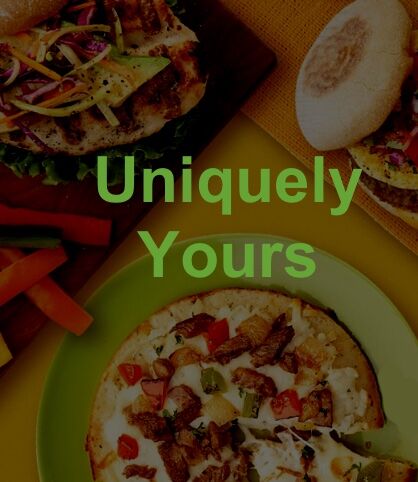 MOST POPULAR

Uniquely Yours gets you access to Nutrisystem's new Personal Plans, which triple matched to your body type, goals, and food preferences.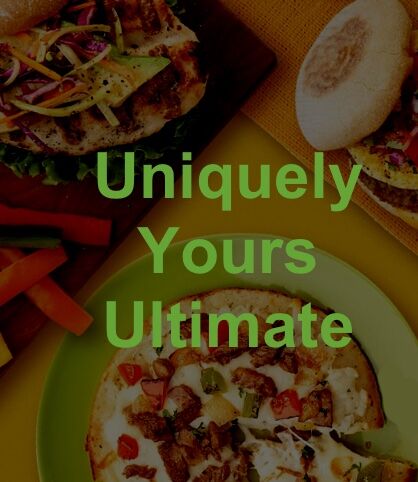 BEST PLAN

Uniquley Yours Ulitmate is the best plan Nutrisystem offers. Also gives you access to their Personal Plans, their largest and best menu.
Cons
Paying for meals that are prepackaged can be expensive with this diet as well, although I still think their cost if relatively affordable when compared to your average grocery bill. You'll get 28 days worth of meals if you spend about $290 or more.
As is also the case with Medifast, you will have to buy some fresh fruits and veggies from the store to go with meals, but there isn't much grocery shopping involved.
But, one thing to ask yourself is how much are you currently spending on groceries per month? My guess is that it's a lot more than $300, so when you factor that in, both Nutrisystem and Medifast are pretty reasonably priced.
Medifast and Nutrisystem aren't going to be something you want to be on for rest of your life, and you will want to transition off of them eventually.
When that does happen you will need to stick to a healthy diet even after you get away from the system if you want to stay at your ideal weight, which is another thing to factor in.
I do think your body adjusts to the calorie-controlled portions after being on the diet, though, so eating healthier will be easier once you're finished. Plus, keep in mind that you can still enjoy things like their Turbo Shakes if you're looking for a snack supplement throughout the day, once you're back to a normal eating routine.
Another thing to consider is that your whole family probably won't want to be on the diet, so you may be eating different food than them while you're on it.
That being said, if you're trying to lose weight this shouldn't deter you, as Nutrisystem has been proven time and time again to be a highly effective option for weight loss.
2. Medifast: An Overview
Here's a Quick Look at What the Typical Medifast Order Includes:
Medifast is a meal delivery diet (read our review), that much like Nutrisystem provides you with most of your meals for the day.
They have a variety of plans to work with, and each one is designed to help you lose weight through calorie-controlled portions, and by teaching you how to prepare "lean and green" meals, so you'll be prepared to sustain your weight loss for the long-term once you're ready to transition off the diet.
Medifast depends on a "mild form of ketosis" which is when you don't take in too many carbs or calories so your body needs to burn your body fat for fuel.
Pros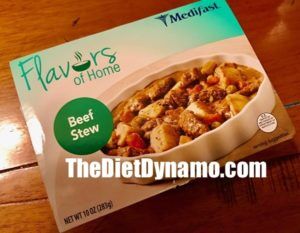 The Medifast diet is easy to work with. To lose weight, you just need to eat 4 or 5 snacks or meals that are spaced out evenly throughout the day.
Medifast provides these 4 or 5 meals, depending which plan you sign up for, and there is also a "lean and green" option each day, along with a healthy snack.
You will be preparing these lean and green meals and the snack, but don't worry, because Medifast tells you exactly what foods to buy and what you should be eating.
This takes all of the guesswork out of things and will make your trips to the grocery store much more efficient and enjoyable because you'll know which foods you need to buy to lose weight.
With Medifast, you don't have to count calories because your meals will be determined by the system.
This makes your diet frustration-free, and makes your job a lot easier – just follow the plan they'll send you, and you will lose weight – it doesn't get much easier than that!
Losing weight this way is accomplished by restricting your calories. Instead of eating anything you want, you need to stick to their meals with 800 to 1000 calories.
You'll be enjoying 5 meals and snacks along with your dinner and it should control how hungry you are while not letting your body starve and create more fat.
What's the Best Medifast Plan for You?
56 delicious Medifast Meals

Free Bonus Gifts

$5 Flat-Rate Shipping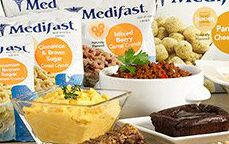 126 delicious Medifast Meals

Free Bonus Gifts

FREE Shipping

10% Advantage Rewards Credit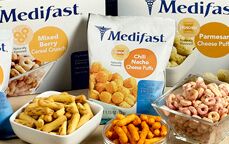 126 delicious Medifast Meals

FREE Bonus Gifts

FREE Shipping

10% Advantage Rewards Credit

30-day supply Digestive/Heart Health
Cons
When you burn fat through ketosis, you may end up with sweet and unpleasant breath. It may seem like you were drinking alcohol, so be sure you are prepared for this and take steps to mask your breath if you have to go to work.
I never noticed this as a big problem, but I have seen other reports of this, so thought it was worth mentioning.
I honestly wouldn't be overly concerned here, though, as I have eaten plenty of Medifast meals and never heard any complaints about bad breath – and trust me, my wife would let me know :).
The cost of this plan is a con for some because it can run around $300 or more each month.
However, those that need to be on a diet may have a hard time controlling how much they spend on food as it is, so for some this can cost less than what they are used to.
In addition to that, I found this diet relatively affordable when compared to what you spend at the grocery store on an average week!
Working with a doctor is a good idea when on either of these plans, so that is also something to consider.
Summary: Nutrisystem is Our Top Pick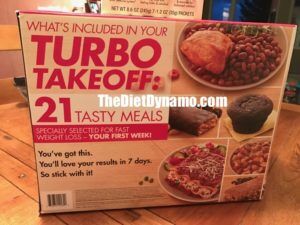 When you compare Medifast to Nutrisystem you will find that they are fairly similar. However, in my opinion, Nutrisystem worked better for me, as I found them to be the slightly more affordable option.
That being said, both are great options if you're looking for a convenient way to lose weight, and you should see success following either plan.
There are many people that are tired of not being able to lose weight and these options with prepackaged meals are always good because they don't leave room for mistakes.
You'll need to speak with your doctor before trying either Nutrisystem or Medifast, especially if you have health issues like diabetes.
There are plans for diabetics and even vegetarians, so if you have a particular health concern or dietary restriction, know that they probably have a plan that will work for you.
Ready to put Nutrisystem to the test?
Sources