(Last Updated On: July 2, 2021)
Looking for an honest Medifast review? Well, meal Delivery Dietsare one of the easiest and best ways to lose weight fast, but with so many on the market, how do you know which one to go with?
Medifast helps make that decision easier, with an affordable system and food that have been helping people reach their weight loss goals for decades now.
In this Medifast Review, you'll find out what makes their program work so well, how much weight you can expect to lose, and how you can lock in the best deal on their top-rated diet program.
Before we dive in, though, these are just a few of the reasons that this one of our most recommended diet plans:
Why I Recommend Medifast
As someone who has actually used the Medifast program to lose weight, I can absolutely tell you that it works if you follow the program. On top of that, here's what makes it one of the best meal delivery diets I have tried:
Food Tastes Great: The Medifast meals, snacks, and shakes are some of the best diet food I have had.
Proven System for Weight Loss: The Medifast program has been proven to work through studies and thousands of positive testimonials.
Convient, Easy to Follow Plan: Lose weight without almost never going to the grocery store!
Affordable: Get Started for Around $300 per Month!
Here's a Look at Your First Medifast Order:
Ready to Put the Power of Medifast to Work for You?
Check the latest prices and menu options on their website
How Much Weight Can You Lose with Medifast?
If you eat five Medifast pre-made meals and a single meal that you prepare, Medifast says you can drop between 2 to 5 pounds during the first 14 days of the plan. After that, you can lose between 1 to 2 pounds every week.
Once you hit your weight loss goals, you'll slowly add calories over their 6-week transformation period.
You can save time and energy by eliminating the need to do much grocery shopping, count calories and cook your meals again. Instead, Medifast Meal Delivery Service will deliver high protein meals right to your doorstep, which is a win-win for me!
My Results – the Before and After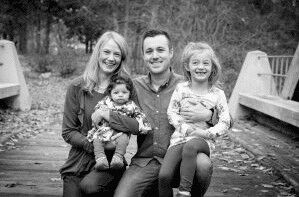 Medifast has been something that I have used several times over the years, and much like Nutrisystem, these days I like to use it as a "reboot" if you will.
Most of the time I am able to maintain a healthy weight, but there are times where I might slip up – like say around Thanksgiving and Christmas, for example – and when that happens I like to use meal delivery systems like
Medifast to quickly lose the extra weight I packed on, and to get things back on track.
It's also a great option for people who need to lose a significant amount of weight, and who like the convince of programs like Medifast, where the majority of your meals are prepared and delivered to your home.
During a typical month on the Medifast diet plan, I am usually able to lose about 10 pounds. Keep in mind that results are going to vary for everyone, and as Medifast recommends – you should always consult your doctor before trying it or any diet program.
The bottom line is, though, you should absolutely lose weight if you follow their plan, and stick to it as designed.
Which Medifast Plan is Best for You?
56 delicious Medifast Meals

Free Bonus Gifts

$5 Flat-Rate Shipping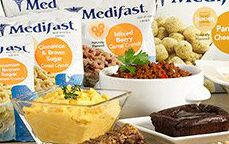 126 delicious Medifast Meals

Free Bonus Gifts

FREE Shipping

10% Advantage Rewards Credit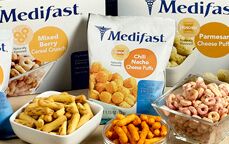 126 delicious Medifast Meals

FREE Bonus Gifts

FREE Shipping

10% Advantage Rewards Credit

30-day supply Digestive/Heart Health
Flex Plan (4&2&1)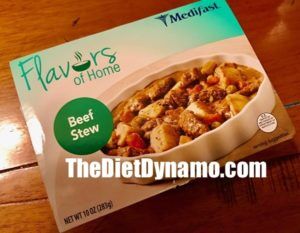 My most recent order of the Medifast diet plan (see proof of purchase below), was their Flex (4&2&1) plan.
Under this particular version of Medifast, you eat four Medifast meals over the course of the day, and then two "optavia lean & green" meals as they call it, and one healthy snack.
Medifast supplies 4 of your meals for the day, so really you only need to prepare two small healthy meals per day while you're one the program – which is great for people with busy schedules or those who just aren't that comfortable with making healthy diet choices on their own.
Medifast also provides a full guide for how to prepare these healthy meals, so again, you aren't left wondering what to eat or what constitutes a healthy meal under their plan.
They really do walk you through the entire process, so it's almost impossible to not have some level of success while on the program.
The 4&2&1 is affordable, makes meal planning easy, and is a convenient option for anyone looking to lose 10 pounds or more. I have had success with it, and I highly recommend it for these reasons.
Proven Weight Loss Results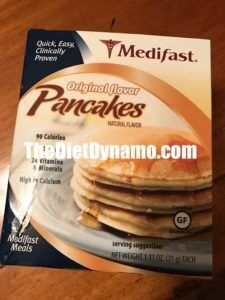 The biggest reason that I love Medifast is that it works – simply put. If you use the plan they've designed, it is virtually impossible to not lose weight.
On top of that, they make everything super easy.
By delivering the meals right to your door, it almost eliminates the need for trips to the grocery store and meal planning.
It's important to remember that with Medifast, you will still need to buy some groceries each week. Take their 4&2&1 plan for example – Medifast is going to supply four of your meals for the day, and you will be making two lean and green meals.
The nice thing about this though is that Medifast tells you what you should buy for your lean and green foods, so when you do have to go to the grocery store you aren't left wondering what to buy, and you can get in and quickly!
When you sign up with Medifast you will have access to a meal plan menu that consists of shakes, soups, bars and 70-other meal choices.
There are plenty of great-tasting foods and snacks, and there really are options for even the pickiest of eaters.
Specialty Plans for a Variety of Diets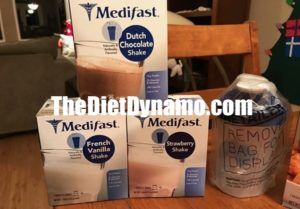 Highlights:
Diabetic
High Protein
Vegetarian
Kosher Diets
Whether you are looking for a low-glycemic, vegetarian, diabetic-friendly, high protein, lactose-free or Kosher diet, you will find all of them in the choice of meal plans offered by the company.
They even provide unique diet plans for women, men and diabetic patients with special needs.
Thrive Healthy Living Plan
Thrive is designed to help you once you're ready to transition off of the Flex Plan and give you the support you need to maintain a healthy weight and lifestyle after you're done with your diet.
This really sets Medifast apart from other diets on the market and sets you up for long-term success. With this plan, you will eat three Thrive "healthy fuelings", two L&G Plus meals, and 1 healthy meal that you can choose from each day.
Medifast Go! (5&1)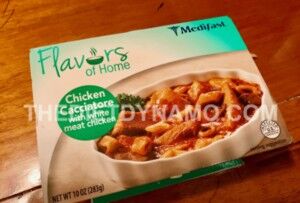 Medifast really has designed diet plans for everyone who needs to lose weight, and they even can help those suffering from gout, diabetes, or those with soy and gluten allergies.
On top of that, they have options for teenagers, the elderly, mothers who are nursing, and more.
This meal plan is going be made up of five pre-made meals from Medifast, one lean and green meal that you make yourself.
This is why they call it the 5&1 plan. With this plan, you will be eating a healthy amount of lean protein, and leafy green veggies like salads, or other healthy vegetables.
Sample Daily Food Menu:
Breakfast – Spiced pancakes and a sugar-free syrup.
Snack – Chocolate bar
Lunch – Wild rice soup + chicken
Snack – Cinnamon Sticks
Dinner – Sautéed Sugar Snap, Tilapia fillet (Baked) and Peas with Mushrooms.
Dessert – Coffee soft-serve
Results, Backed By Science
Multiple clinical studies (links below) have proven the effectiveness of Medifast diet program, so you can be confident that what you're eating is designed to produce real, tangible results.
In fact, a Johns Hopkins University study backed up their claims that the diet produces in significant weight loss.
The study was conducted on patients attending Medifast Clinics and noted an average loss of 67 lbs in males and 57 lbs in females.
A second study conducted on the effectiveness of the diet program showed that Medifast was better than typical drug treatments for obesity.
A third study was conducted where the diet program was compared with certain diabetes medications. The results showed that Medifast was much more effective in controlling type-2 diabetes compared to an ADA-recommended program.
With all of this in mind, Medifast always recommends consulting with your doctor before starting their diet, and this is particularly important if you have medical conditions like hypertension, diabetes, or suffer from obesity.
How Much Exercise Do You Need?
Key Takeaways:
Get At Least 20 to 30 Minutes per Day
Moderate Exercise Encouraged – Running, Walking, Swimming, Etc.
Medifast also recommends finding the right exercise program for you to help complement their diet plan. They recommend getting daily exercise, based on your own individual needs.
The intensity, duration, and type can be decided by you. Some of the activities they recommend include running, swimming, jogging, dancing, and walking.
At least 20-30 minutes of exercises a day are recommended to complement your healthy meal plan and assist your body in losing weight quite effectively.
Of course, just like the diet plan you should always consult with your doctor before starting any exercise plan, before diving in.
Review Summary: Where to Buy
As we've outlined above, the Medifast diet plan is a highly effective way to lose weight, and we highly recommend it for anyone looking for a healthy and convenient way to get healthy.
When using this plan, they take care of everything for you; from the pre-made meals and snack they send to telling you the exact lean and green foods to buy and prepare, it's pretty much impossible to not be successful on this diet
Think Medifast sounds like a good fit?
Where to Buy…
The best place to buy Medifast is at their website. More information below:
Learn more and check latest Medifast Discounts at their website
---
Sources
PROOF OF PURCHASE: