(Last Updated On: May 28, 2020)
Weight Watchers vs. Nutrisystem? When it comes to losing weight and learning how to lead a more healthy and active lifestyle, both Weight Watchers and Nutrisystem are recognized as industry leaders for helping thousands of people reach these goals.
But, which program is better?
Below, we'll detail what both Weight Watchers and Nutrisystem have to offer, so you can determine which one is going to be the best fit for you.
While both work great when it comes to helping people lose weight, each one brings totally different things to the table, in terms of their pricing structure and what they have to offer.
How to Pick Between Nutrisystem and Weight Watchers
The first thing you should know about these programs is this:
Nutrisystem is a Meal Delivery Program
WW is Points Tracking and Coaching Program
If you're looking for a done-for-you diet, that sends you meals and snacks, then Nutrisystem is your play. If you want an easy way to track your food and exercise, and want to make most of your own meals, then WW may be the better fit.
Now that that's out of the way, let's take a look at both programs:
1. Nutrisystem: The Best in Meal Delivery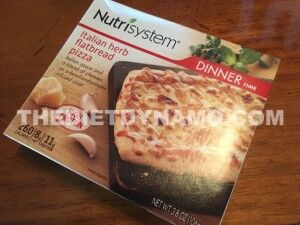 For those who don't know, Nutrisystem is a meal delivery diet program that is designed to help you lose up to 13 pounds or more during your first month on the program.
People generally like it for its affordability and convenience – they deliver most of the food you will need every month right to your door – it really doesn't get any easier than that!
This makes Nutrisystem the smart choice for people with busy schedules, who don't know how to prepare "healthy" meals or just anyone who prefers a done-for-you system for losing weight.
As long as you follow their plan, eat the meals and snacks they send, and stick with the program, you should see steady weight loss while using their system.
Pricing Details
Nutrisystem is always offering different sales and discounts, so their prices can change from time-to-time, but typically you can expect to pay around $300 per month for a full shipment of food. Prices may go up or down depending what plan you go with, and whether you are a man or woman, but the cost is pretty affordable, in my opinion – especially when you compare it to your average grocery bill for the month.
Pros
Convenient
Affordable
Lose a Lot of Weight
Full Support to Help You Reach Your Goals
Cons
Not Everyone Will Like the Food
Eating Six Small Meals Can be an Adjustment
Top-Level Plans Can be More Expensive
Bottom Line
Nutrisystem is an affordable and effective way to lose weight. If you prefer a done-for-you approach then this is going to be your choice over Weight Watchers – they literally take all of the guesswork out of losing weight, and send you the exact meals and snacks that you need for success.
Think Nutrisystem sounds like a good fit?
Check Current Nutrisystem Prices
2. WW (Weight Watchers): The Points System Works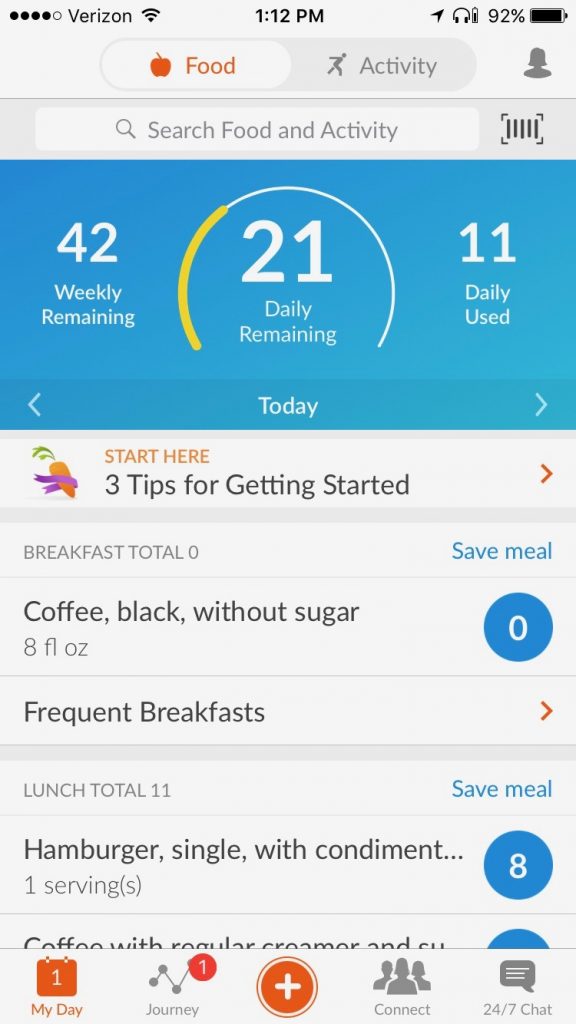 Weight Watchers (they just launched a new program) has been helping people lose weight and get healthier for decades now, during which time they have become one of the most popular programs in the United States.
It differs from Nutrisystem in a couple of pretty big ways – the biggest probably being that they don't ship meals to your door.
How Weight Watchers Works
All Foods Get a Value (Points)
With their new SmartPoints program, you will get a daily number of points that you can eat. The points you get to eat every day will be unique to you – when you sign up they have you to answer a series of questions that helps them decide how many points you need per day to lose weight.
As long as you follow your daily budget you should start reaching your goals.
Get Moving
Weight Watchers new points system has moved beyond just food, and you can now earn points for your movement activity throughout the day as well. They call these "FitPoints", and you can earn them for things like walking, working in the yard, and even cleaning the house.
There's an App for That
The best part is, they make tracking your points super easy nowadays. When you sign up you download the Weight Watchers app, and you can track all of your progress right from your smartphone. Sync up with your fitness tracker, and they can even keep track of your FitPoints as well.
How Much Does it Cost?
Just like Nutrisystem, Weight Watchers is always running different promotions, but you can sign up for as little as $3.07 per week.
The cost of the program will just depend on which plan you want, and the level of support you think you'll need to hit your goals. They have an OnlinePlus plan that is their cheapest option, or you can choose to attend support meetings (if they're available in your town), and you can even sign up for their coaching plan which runs just over $7 a week.
Pros
Great Results
Easy to Follow
Very Affordable
Multiple Levels of Support Available
Cons
Meetings Not Available in Every Town
Less Convenient than Nutrisystem
Bottom Line
Weight Watchers is super effective and provides you with all of the tools you need to reach your weight loss goals. It's the perfect plan for people who feel comfortable preparing their own meals and make smart decisions when eating out.
If you're organized, can follow their points system, and enjoy being surrounded by a community who is right there with you on your journey, then it's definitely worth checking out.
Learn more and check current WW Price
Final Thoughts
Both Nutrisystem and Weight Watchers are proven and effective programs for losing weight.
Each one offers something unique, and ultimately it will be up to you to decide which program is a better fit for you!